Startup Atlas E-Mobility Group on Thursday announced plans to launch what it claims will be the first EV designed and engineered in Africa.
Headquartered in London, but with development and production facilities in Morocco, Atlas aims to start producing vehicles in 2026, initially for Africa, Europe, and the Middle East, with a wider release in 2027.
"We feel strongly that Africa is being ignored by companies in the EV transition," Atlas co-founder and CEO Mohammed Yehya El Bakkali said in a statement. "Atlas will create a vehicle that delivers enterprise, environmental, and social value to Africa and beyond."
Atlas E-Mobility Group CEO Mohammed Yehya El-Bakkali (left) and CTO Mohammed Hicham Senhaji Hannoun
Atlas plans to use a platform from an existing automaker "to create a superior-engineered, affordable, all-electric vehicle inspired by Moroccan design and identity," according to a company press release. It will be an Anglo-Moroccan endeavor, combining "British automotive industrialization expertise, disruptive Moroccan technology, and proven manufacturing capability," the release said.
Transportation currently makes up 10% of Africa's greenhouse gas emissions, but that's expected to grow as the vehicle population, particularly in sub-Saharan Africa, multiplies as a result of increased urbanization and rising incomes, according to McKinsey & Company analysis. Policymakers shouldn't assume that many of those new vehicles will be EVs.
"Given that 40 percent of all globally exported used vehicles end up in Africa, the continent runs the risk of becoming a dumping ground for used ICE vehicles while the rest of the world transitions to an electric transport future," the report noted.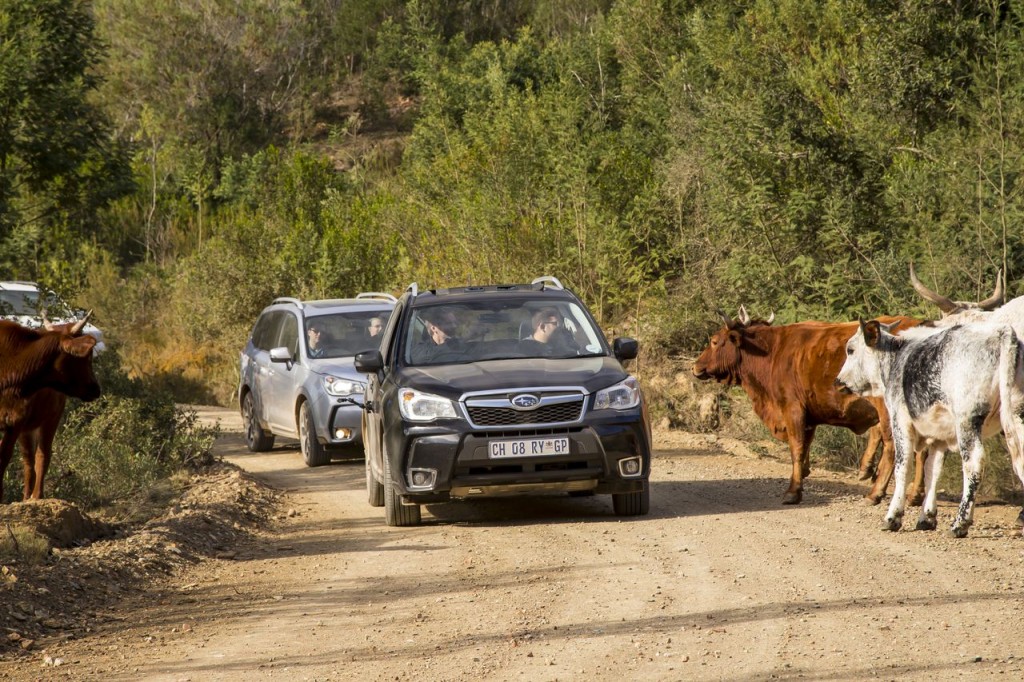 2014 Subaru Forester XT convoy on tour in South Africa
"Simply creating an all-electric vehicle on its own will not prove sufficient," Atlas co-founder and CTO Mohammed Hicham Senhaji said in a statement. "That is why Atlas does not just wish to simply produces EVs—we are determined to go further and be part of a solution that delivers sustainable economic and environmental benefits to Africa and beyond."
Such a solution might include rapid deployment of renewable energy in Africa, where some of the filthiest fuels are delivered for vehicles. Taking advantage of lax regulations, global traders have imported fuels too dirty to be sold elsewhere, a policy some African nations have pushed back against.
The environmental, as well as economical and geopolitical, benefits of reduced oil demand have led other countries not traditionally known for automotive manufacturing to pursue EVs. Saudi Arabia launched an EV brand with Foxconn last year, has invested in Lucid, and will be the home of a future Lucid plant.
Read the full article here